4 foot problems you shouldn't ignore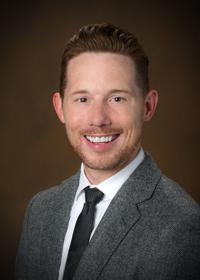 About the author
Bradley P Abicht
There are some situations in life where you're better off grinning and bearing it. Foot and/or ankle pain isn't one of them, says Gundersen Health System podiatrist
Bradley Abicht, DPM
,
who specializes in diagnosing, treating and managing conditions of the feet and ankles.
If your feet or ankles are causing pain, don't ignore it.
"Pain, in any part of the body, is simply not normal. It may be an indication that there is a problem that should at least be assessed," Dr. Abicht says.
Seek expert attention for:
Foot or ankle injuries including sprains, cuts, puncture wounds and broken bones
Flat feet especially if accompanied by pain or stiffness
Great toe joint pain, such as bunions or arthritis, that cause you to change the way you walk or limit your daily activities
Diabetic foot ulcers, or open wounds on the bottom of the feet, which put patients with diabetes at increased risk for non-healing, infection and/or amputation
"When foot and ankle problems are identified early, we find that they are more amendable to non-surgical treatments. If foot and ankle problems are ignored, symptoms and pathology often progress, making non-operative options less predictable and less effective," Dr. Abicht points out.
Treatment can range from establishing a diagnosis and monitoring the condition without any intervention to conservative treatment (such as physical therapy or a brace) to help with symptoms and lessen the likelihood of them worsening or progressing. In some situations, surgery is the best option.
You don't need to live with lingering pain. Gundersen foot and ankle specialists see patients at more than a dozen locations in Wisconsin, Minnesota and Iowa. Find a clinic near you.
Related articles
The asymptomatic and pre-symptomatic spread of COVID-19
By Megan Meller, Infection Preventionist Anyone can spread COVID-19 before realizing they're infected. You're infectious for up to two days before you notice symptoms. This is called pre-symptomatic spread and
Is it possible to 'shorten' a cold?
While there's no cure for the common cold, there are some ways to treat symptoms and possibly reduce the duration of the virus.
Sunscreen options: A guide for keeping your skin happy, healthy & protected
Sunscreen is the most effective way to shield your skin from harmful UV rays, which are the primary cause for premature aging. With so many options available though, it's not
How can I quit using tobacco?
More than 8 million people die each year from tobacco. While it's not easy, quitting can help you live a healthier and longer life. "Quitting is the best thing you